Special Thanks to State Farm Cityline for volunteering their time. We all had fun creating these beautiful art pieces. Your time and was greatly appreciated.
​
Joyful Gyvers Adult Advancement Center is a non-profit 501c(3) organization committed to offering the best support and service to teens and adult with intellectual and developmental disabilities. Formally know as Joyful Gyvers Adult Development Center, we have since broadened our programs and activities and have aggrandized a reputation of providing excellent care and undoubtedly love for the individuals we serve. We pride ourselves on the many breakthroughs and memorable moments that show individualized growth from each of our JG STARS, and their desire to become contributing citizens in their communities.
​
The purpose of JGAAC services are to offer dignified assistance through our real world training and programs. Our three fundamental principles are to Inspire, Empower, and Guide. We thrive on providing our individuals with the CHOICE of their destinies. Tailored support which supplies our JG STARS the tools needed to achieve change and individualized growth.
​
To support these goals, the organization offers the following work and education programs: Life and Work Skills, Technology Lab, Creative Art, Sports and Fitness, Music Therapy, Community Based Education, Supported Employment, Speech/Occupational/Physical Therapies,Pet Therapy, Community Support and Behavior Services through our C.O.P.E. program(Connecting Our Potential Effectively).
See How We're Changing Lives
Joyful Gyvers Adult Advancement Center (JGAAC) believes in keeping you aware of news and events throughout the organization. Be sure to visit our Events tab for important upcoming dates that may be of interest to you.
gyving smiles on the daily!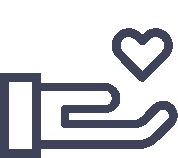 "When we give cheerfully and accept gratefully, everyone is blessed."